An awesome testimonial slider plugin for showcasing client testimonials and users feedbacks in an animated 3D slider interface.
How to use it:
1. Install and activate the Ultimate 3D Testimonial Slider plugin.
2. Add as many testimonials together with Position & Company name and client featured images to the slider.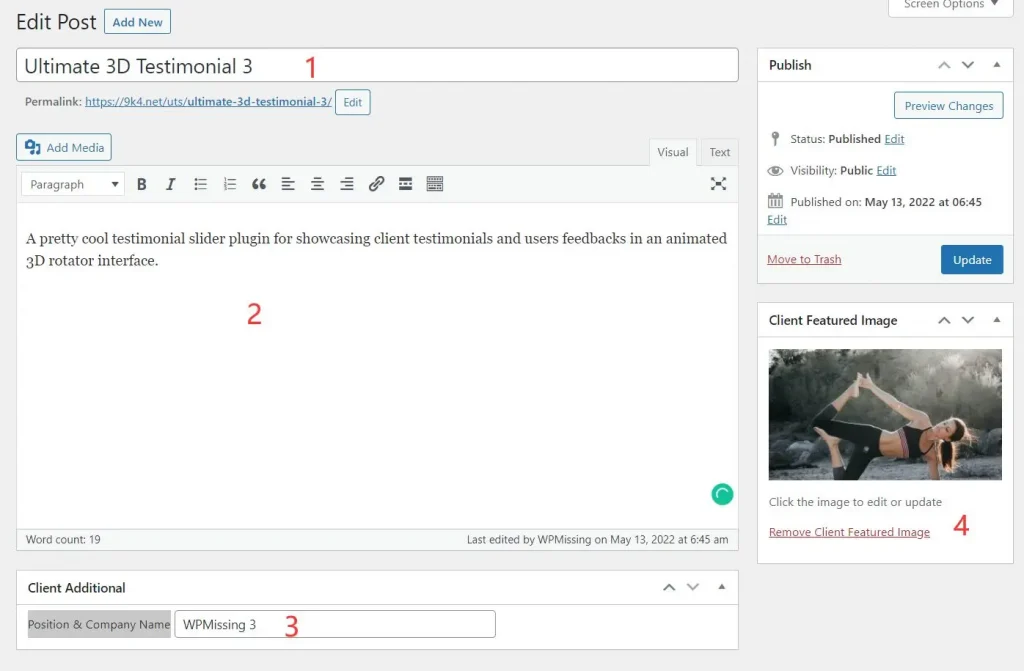 3. Insert the 3D Testimonial Slider into your website using the shortcode:
Preview: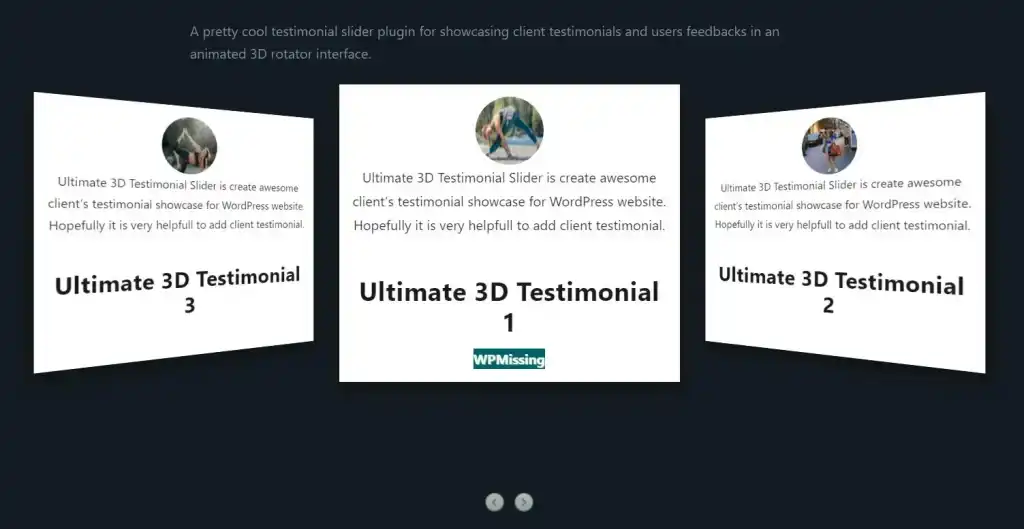 Download WordPress Plugin:
You can download this free WordPress plugin using the download button below. Unless otherwise stated, the WordPress plugin is available under GNU General Public License.
Author: Monzur Alam
Homepage: https://wordpress.org/plugins/ultimate-3d-testimonial-slider/