Just Now is a plugin that converts post & comment Date/Time into a human-readable format such as '5 minutes ago' or '4 weeks ago'.
Supported time formats: 
Just Now
Seconds Ago
Minutes Ago
Hours Ago
Days Ago
Weeks Ago
Years Ago
How to use it?
1. Install and enable the Just Now plugin.
2. Go to the settings page and determine on which content types the plugin enable the relative time format.
3. Save changes and done.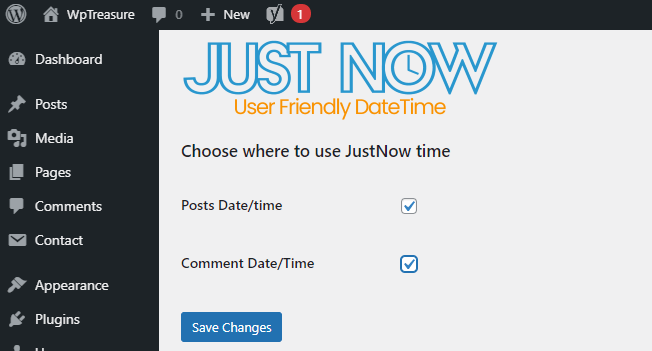 Download Plugin: You can download this free WordPress plugin using the download button below. Unless otherwise stated, the WordPress plugin is available under GNU General Public License.
Homepage: https://wordpress.org/plugins/justnow-user-friendly-date-time/